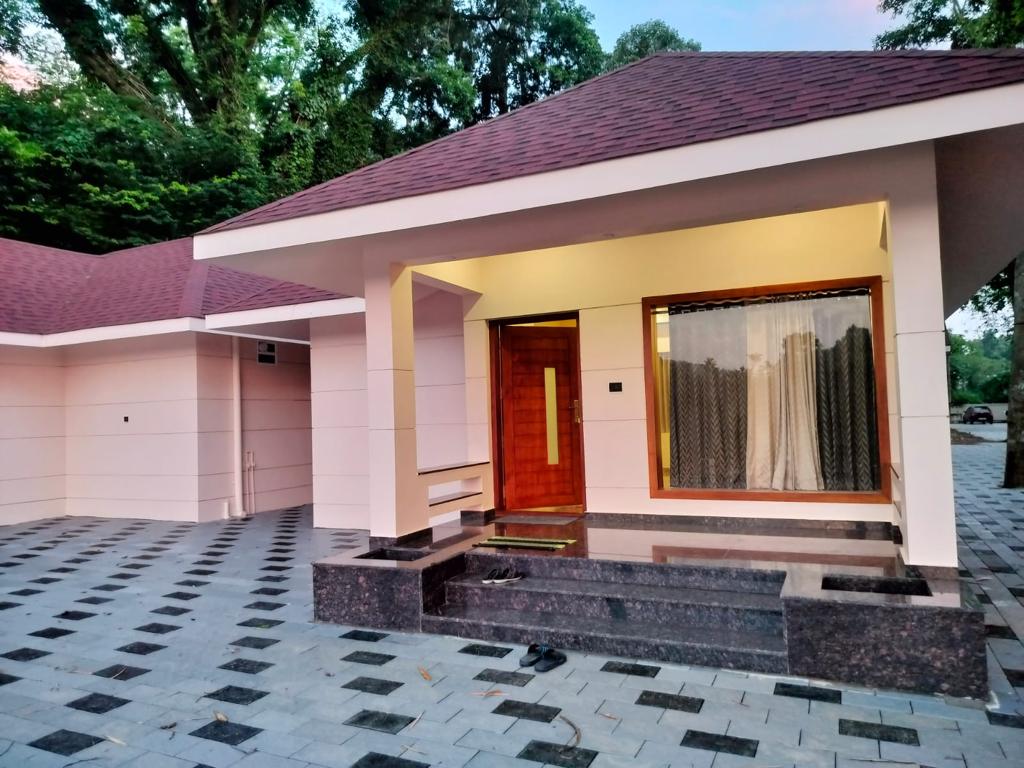 WELCOME TO KODANAD
The land of Elephants, River Hill Forest & River front Resort….
Luxurious accommodations with scenic views
Serene and peaceful environment for relaxation
Gourmet dining with a variety of culinary delights
Imagine a place where you can forget about the stress and worries of daily life. Come and experience the charm and beauty of natures blessings with Riverfront Resort Kodanad-desinged to give you a feel of the heritage, the hospitality and the ayurdveda that Kerala –God's own country is renowned for
Why Us
Why Choose Our Resort
01
Massage services
Body massage services are available at our resort.
02
TOURIST SPOTS
Make your stay memorable !
03
Views
Excellent frontage on the river Periyar
Architecto ut aperiam autem id
Kodanad, the land of elephants, river, hill and forest, has so many wonderful places out here to see in and around. And we at Riverfront Resort Kodanad, have in store for you wonderful sightseeing trips and other Kerala and Domestic holiday tour packages.
Places of Interest In and around
Elephant Kraal

Kaprikkad Eco-tourism

Paaniyeli Poaru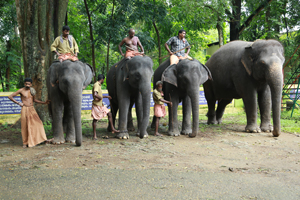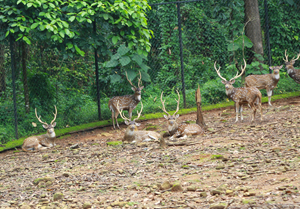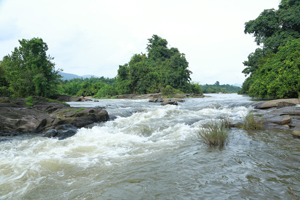 Malayattoor
Malayattoor is a village in the North Eastern corner of Ernakulam District in the state of Kerala in South India. The name 'Malayattoor' is an amalgamation of three small words. Mala (Mountain) Arr (River) Oore (place). This is to say, Malayattoor is a meeting place of mountain, river, and land. St. Thomal is believed to have landed in Kerala at Kodungallur (Cranganore) in AD 52. Oral tradition says hat while traveling through Malayattor, faced with hostile natives he fled to the hilltop where he is said to have remained in prayer and that he left his foot prits on one of the rocks. According to beliefs, during prayer, he touched a rock, upon which blood poured from it. The chief festival os on the first Sunday after Easter. It is traditionally believed that St. Thomas used to make the Sign of the Cross on the rock, kiss it and pray at Kurisumudi.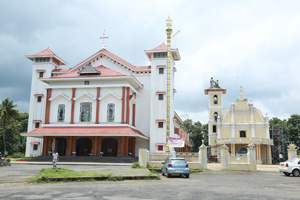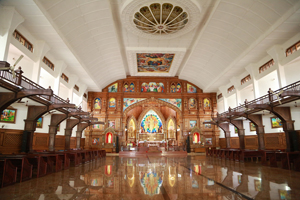 Chalakudy
Chalakudy is a municipal town situated on the banks of Chalakudy River in Thrissur district of the Kerala state in India.
The name "Chalakudy" is derived from two words "Yagashala" (temporary settlement for conducting sacrifices) and "kody" (flag). Once Chalakudy was famous all over India as a place for conducting sacrifices. Many "rishis" (including Saptarshis) used to come over here as it was considered as a sacred land.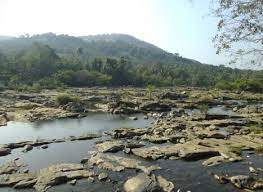 Kalady
Kalady is a village in the North Eastern corner of Ernakulam District in the state of Kerala in South India. This place situveted in Adi Sankara Sthoopam, Adwaitha Ashram Sanskrit University and Crocodile Ghat.
Places of Interest In and around
Adi Sankara Sthoopam

Adwaitha Ashram Sanskrit University

Crocodile Ghat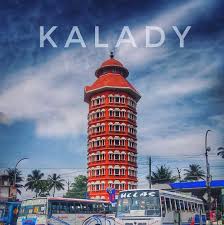 Perumbavoor
Perumbavoor was a major centre for violent protests against the Travancore-Cochin government ahead of its accession to India's independence.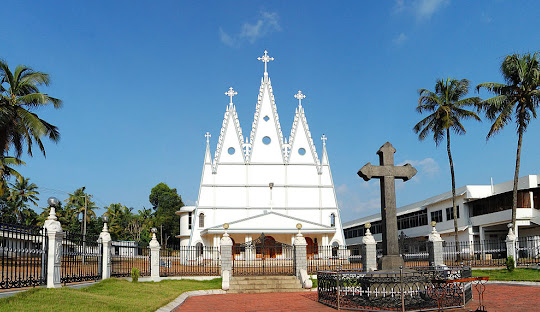 Kothamangalam
Kothamangalam is now one of the most important pilgrim centres of Kerala, with a dozen churches, half a dozen ancient temples and a few sacred mosques. The place is spiritually glorified by the ancient Thrikariyoor Temple, mosques, St. George Cathedral, St.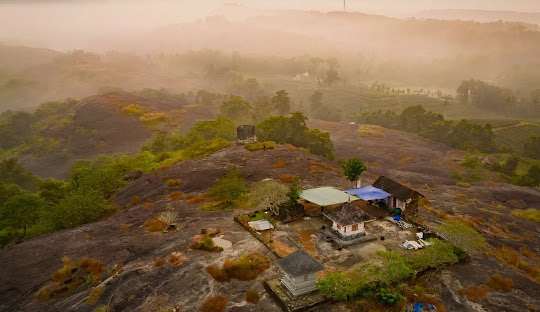 Testimonials
What our guests are saying
The experience at this resort was simply outstanding! From the breathtaking views to the impeccable service, it exceeded all expectations. The amenities were top-notch, making every moment truly memorable.
This resort is a paradise! The attention to detail in every aspect, from the luxurious accommodations to the exquisite dining, made our stay truly unforgettable. The staff's warmth and hospitality added a personal touch that we'll cherish forever.
Our stay at this resort was nothing short of magical. The serene atmosphere, coupled with the pristine surroundings, provided the perfect escape. The staff's attention to our needs and the array of activities available made every moment enjoyable. This resort truly knows how to create an unforgettable experience.
As someone who values relaxation and luxury, I can confidently say that this resort exceeded my expectations. The well-appointed rooms, world-class spa, and the picturesque beachfront made it a true haven. The culinary delights served at the resort's restaurants were a gastronomic delight. This is more than a vacation spot; it's a destination for rejuvenation and indulgence.
Gallery
Some photos from Our Resort
Location:
Kodanad, Perumbavoor, Ernakulam-683544
Open Hours:
Monday-Sunday:
12:00 AM - 12:00 PM
Email:
riverfrontresort@gmail.com